I decided to share my favorite super easy ground beef recipes. Let's start to make the best ground meat recipes! I am always a meat lover. And I like ground meat to make the recipes most.
Actually, it is healthy & as well as tasty also. I used to make hamburgers, spaghetti, pasta, etc using ground beef. Do not think, I don't care about my health, I am conscious about my health also. I love to cook ground meat!
Don't forget read our best 5 meat grinder recipes
Ground Beef & Tomato Queen Pasta
Let's make our first dish! This is the best one of all super easy ground beef recipes.
Ingredients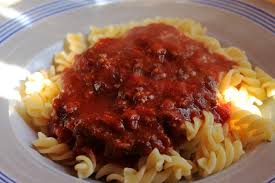 Medium-Sized Pasta 1 Cup
Ground Beef- 1/2 Cup
Diced Tomatoes -4 Cup
Mushrooms sliced- 1 Cup
Sliced Olive -3/4 Cup
Crushed Garlic & ginger- 2 Teaspoon
Oregano & Blended Seasoning-1 Teaspoon
Grated Parmesan Cheese
Olive Oil
Cook pasta according to packet direction. I can also direct you on how to boil your pasta perfectly.
Take a large pot. Pour water, mix salt and pepper with a little bit of olive oil into the water. Boil pasta in this water until it has been done (it will take approximately 8 to 10 minutes). Then drain it.
Take a large skillet, pour olive oil into it. Heat the oil with the medium-high hit. Season ground meat with blended herbs, garlic, ginger & black paper, salt, and cook for 10-15 minutes.
Add sliced olives & sliced mushrooms & stir well Continue your cooking until it cooks well. Add tomatoes to the mixture. Then cover it and simmer for 10-15 minutes. Stir the mixture well and add oregano.
Toss pasta with this ground meat mixture. Add grated parmesan cheese as a topping. Your super easy & tasty ground beef & tomato queen pasta is ready to serve.
I hope you like this super easy ground beef recipe Enjoy! You can add broccoli to this recipe. Then you will get a delicious meal.
Read next our best meat grinder reviews and buying guide
Simple Ground Beef Casserole Recipe (ITALIAN STYLE)
Let's treat you to an ITALIAN Cuisine. Ground beef is a versatile ingredient. You can use it almost anywhere. You can prepare so many quick, easy & tasty recipes!
Ingredients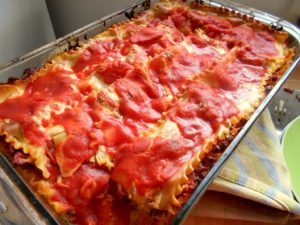 Macaroni 1 Cup
1 lb ground beef
Chopped onion 1/2 cup
1/2 cup sour cream
1/2 cup shredded cheese
1/2 teaspoon basil
One small eggplant (peeled & chopped)
Cooking Process
Cook pasta according to packet direction. Brown the onion & ground beef together in a pan. When it gets brownish add sour cream & eggplant into it. Mix it well. The next step is adding boiled macaroni & basil to it.
Mix it well. Now, take a buttered casserole dish & put the remaining macaroni mixer. Make your topping with the shredded cheese then bake it for 45 minutes at 350 degrees.
Your super delicious Italian-style ground beef casserole is ready to serve. Enjoy & thank me later.
Beef Popcorn
I am here with some super easy ground beef recipes. Let's make a dish for kids! Don't worry you can also enjoy it! Take a look for ingredients…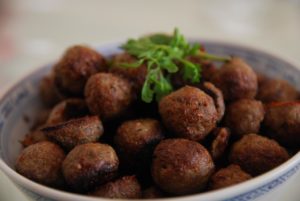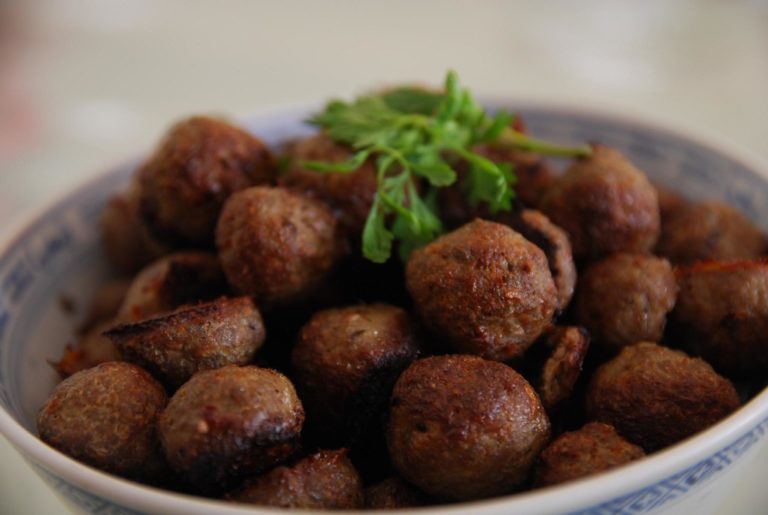 1 1/2 cup breadcrumbs
Salt, black paper & little bit of tomato sauce as per taste
1b. Lean ground beef
2 egg
1 boiled potato
1/2 cup chopped onion
1 tsp. garlic (minced)
1 tsp ginger (minced)
Now, let's prepare it!
Simply combine all ingredients and mix well. Take some oil in your hand and take some ground beef mixer in your hand and shape it like a small ball. Refrigerate these meatballs for 15 minutes. Now deep fry these small meatballs until golden browned.
Serve these small meatballs to your children like popcorns! Surely they will be going to love this dish. For adults just serve it on a nice plate with meat sauce. I hope you love this quick recipe. Enjoy!
Ground Beef & Cottage Pie
Now let's test a traditional pie recipe with a new twist. And that is a pie recipe! This is the best ground meat recipe so far.
What You Need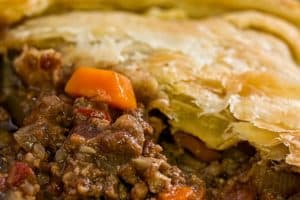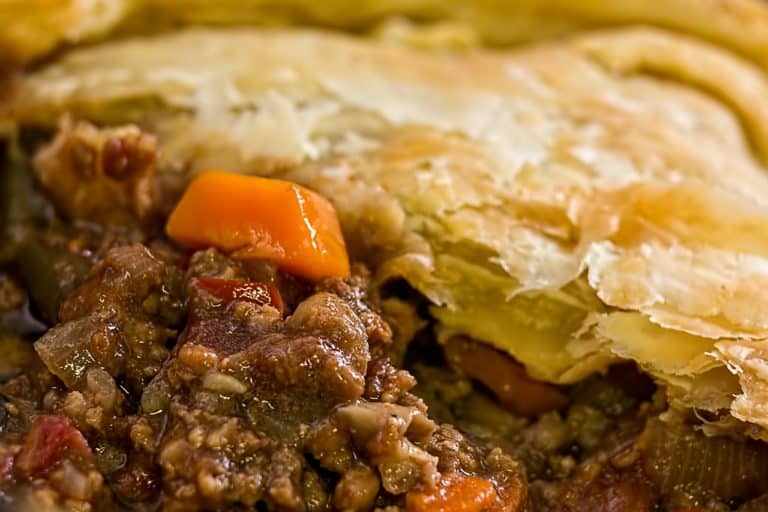 1 pound lean ground beef
1 onion (diced)
2 carrots (diced)
1 tablespoon olive oil
1/2 teaspoon ground cinnamon
1 teaspoon oregano
1 teaspoon Italian seasoning
2 1/2 tablespoon all-purpose flour
2 tablespoon fresh coriander & parsley (chopped)
1 cup beef stock
1 tablespoon tomato paste
3 potatoes (peeled & diced)
2 tablespoon soft butter
1 cup milk
Salt & paper to taste
1/2 pound cheddar cheese (shredded)
How to cook
Step 1
In a large pan, pour olive oil. Crumble the ground beef and sauté over medium-high heat for two minutes. You can use a slow cooker.
Pour salt & black paper into it. Add onion and carrot and keep cooking until meat is golden brown. Keep stirring and add flour to it.
After that add tomato paste & beef stock. Add oregano & Italian seasoning. Lower the heat and cook for 15-20 minutes until the water has been reduced completely. Mix parsley & coriander. Pour this beef mixture into a pie plate.
Step 2
Boiled the potatoes until they its tendered & drained. Mash the potatoes & make a smooth paste. Add butter & milk. Add salt & paper to taste. Spread this mixture over beef mixture. Sprinkle cheese on top.
Now, preheat your oven to 400 degrees. Then bake this pie mixture for 25 minutes. The yummy cheesy brownish pie is ready to serve! What are you waiting for? Enjoy the dish! Cheers!
Read Also: How to grind meat without a meat grinder
Hamburger Pattie
1 pound minced ground chuck
1 small onion (finely chopped)
1/2 tablespoon tomato ketchup
1/2 tablespoon soy sauce
1/4 teaspoon of Worcestershire sauce
1/2 teaspoon dried thyme
Salt & black paper to taste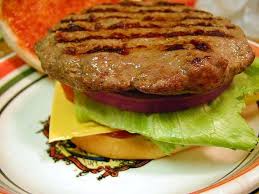 Are you looking for an easy dinner? then mix all ingredients in a bowl and form Pattie around one inch thick.
After that get your large skillet ready on medium-high heat. Now gently place the burger patties cook well until it gets brown. Don't forget to check that the soy sauce is okay or not.
Now serve it with chips & salads. Enjoy the meal!
Let's Watch A Cool Video Of Ground Beef Recipes
Final Words
I hope you liked my supper easy & delicious ground beef stroganoff recipes. Ground beef is healthy for you because it has more calories and fewer fats.
So try & enjoy the recipes I am sharing. Stay healthy & have fun! You can follow us on Facebook, Instagram, and youtube.