Preparing ground beef is quite simple- pat-down season, mold (depending on what you're cooking), then grill or pan-fry until prepared – but when it comes to supper suggestions the go-to is always the same – spaghetti, tacos, nachos, stroganoff, and burgers – boring.
It's time to branch out of the standard and start having fun with the budget-friendly protein, with a flavorful base fit for all your family dining occasions.
Choosing the Right Cut
For starters, not all beef is cut from the same cow, which means not all cuts will taste the same. In order to determine which beef is the right meat for various recipes, you must pay attention to the labels.
All beef ranges from the part of the cow it comes from – ground chuck to ground sirloin – the substance – regular to lean – and organic to grass-fed. Organic means how the cow should be raised, and grass-fed means the natural eating patterns of the cow.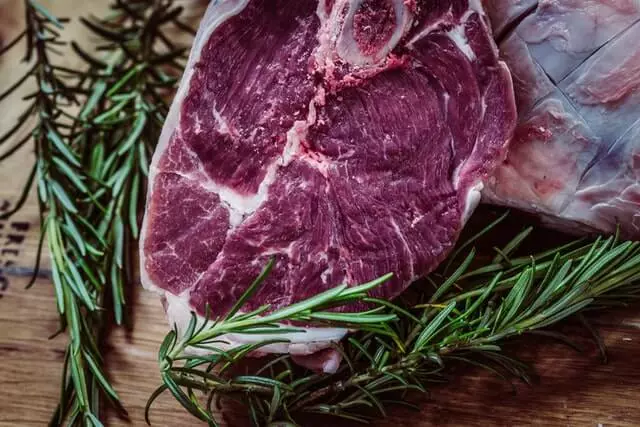 Here's a brief breakdown of each cut so you're not standing stuck in the meat section during your next grocery outing.
Ground Chuck 80% lean 20% fat
If you ever hear someone refer to their ground beef as tender and juicy then the ground chuck is what they're tasting. From the shoulder of the cow, this cut is less in fat but savory in taste.
Ground Round 85% lean 15% fat
Coming from the back half of the cow, this cut is considered extra lean. With a less beefy flavor, ground round retains seasonings with satisfaction!
Ground Sirloin 90% lean 10% fat
Because the fat content is lower the middle of the cow tends to taste a bit drier than ground beef or ground chuck. But that also makes it one of the healthier options.
Now that we've got the beef basics down, let's get into those recipes!
Groovy Ground Beef Dinners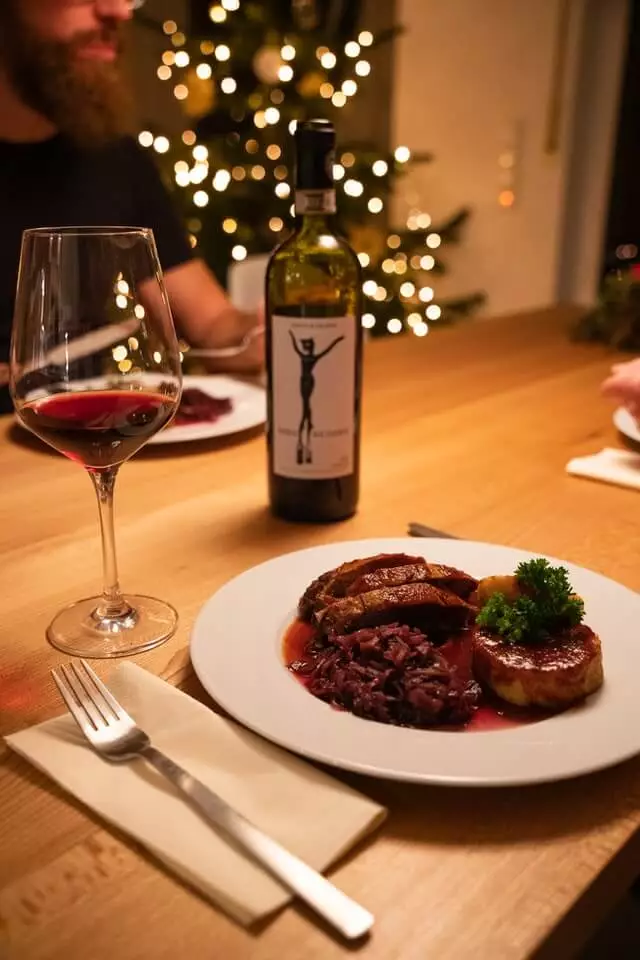 First up on the list, Spicy Barbecue Grape Jelly Meatballs
As crazy as it sounds, the combination is quite the conversation starter once your dinner guest gets a taste of this!
Meatballs are one of those dinners, and traditional appetizers, that are highly requested and simple to make. And you won't even need that many ingredients depending on how spicy you want it.
What you'll need:
Grape Jelly (any brand will do)
Spicy Barbecue Sauce (this can be store-bought or homemade)
Red Pepper Flakes (optional)
Ground beef, (preferably ground chuck beef for succulence)
You can either cook on a stove-top, melting the sauce first before tossing in the meatballs, or slow cook in a crockpot all at once. This meal pairs well with white rice, preferably jasmine, and veggies.
If you enjoy sweet and spicy flavors then you and your dinner guest will love this oxymoronic pairing!
Next up, Bacon Cheeseburger Crescent Ring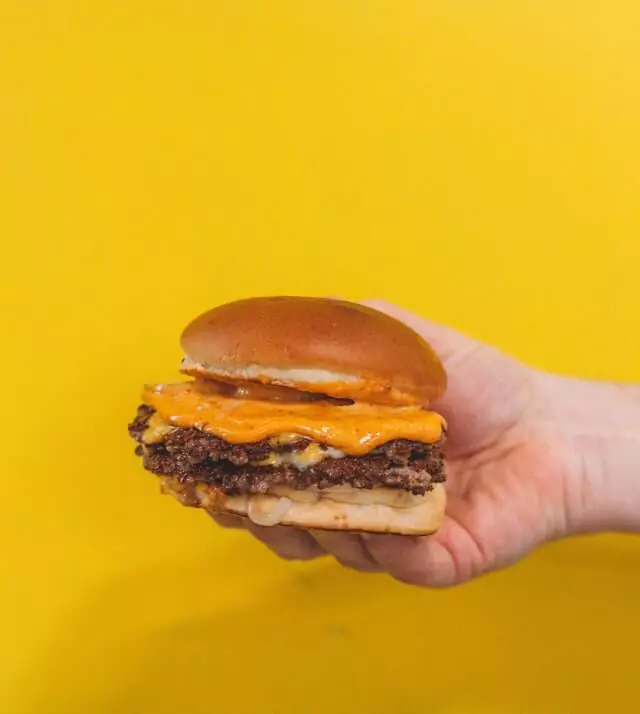 Filled with your favorite burger toppings, this golden, flaky dough ring puts two-bun burgers to shame. With just seven ingredients, five being the additional toppings, you won't have to be in the kitchen for too long.
What you'll need:
1lb ground beef (ground round specifically for more meaty and less beefy flavors)
1/3 ranch dressing
4 slices of cooked and chopped bacon
2 cans of Pillsbury dough crescent rolls
16 dill pickle slices
4 slices of American cheese
2 teaspoons of sesame seeds
The only way to prepare this deliciousness is in a 375-degree heated oven, baking to a crisp for a nice crunch! While preparing, you want to make sure your ground round beef is completely broken apart into mush.
That's where a good meat and bone grinder comes in. And what's that? A newly-developed grinding tool that will grate any animal bones still wedged within your beef. I know I said nice crunch, but I was referring to the bread base. If you don't own one, I provided a hyperlink to the best ones on the market.
While the oven is heating up you want to mix the already cooked beef, ranch, and chopped bacon together in a bowl. Once that's done, unroll the two cans of dough and separate them on an ungreased sheet tray into eight rectangles.
Next, spoon the beef, ranch, and bacon mix on just half of the dough, keeping it close to the center, and top each one with one slice of cheese and two slices of pickles.
This next step is a little tricky, so read closely. Fold the edge of each rectangle over the filling – the meat, ranch, bacon, pickles, and cheese – and tuck underneath the bottom of the inside. Repeat this until every rectangle is closed.
There will be tiny slits in between each one post folding, so you want to gently pull those ridges apart until the inside seeps through slightly.
Last but not least, brush the top of your crescent ring with water, and sprinkle the sesame seeds as the cherry on top for a phenomenal finish. Bake for 25 minutes, or until completely golden brown, and cool for 10 minutes before slicing and serving.
And just a quick tip: you can swap the American cheese with Colby-Jack, Swiss, Pepper-Jack, Cheddar, or mix n' mingle them for a melted surprise.
Moving on to the third idea, Taco Cornbread Casserole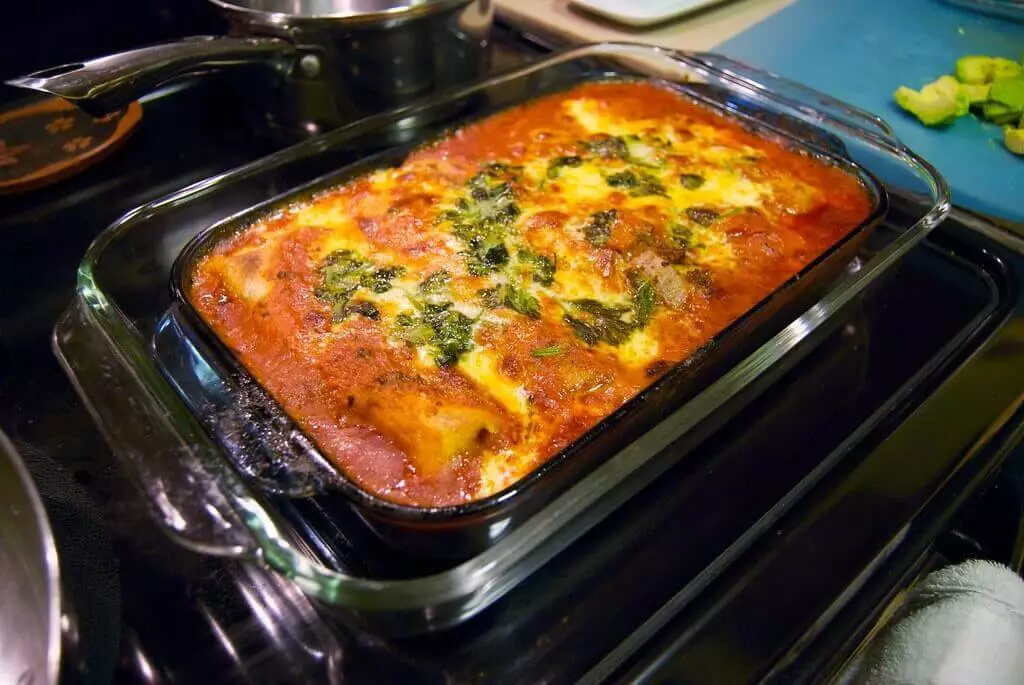 A contest winner for cooking magazine, "Taste of Home's" signature recipes! It's more than just a taco, but a pan of Mexican and Southern staple foods coming together as one. Because of the cornbread, ground sirloin would probably be a healthier option to balance out the calorie intake.
What you'll need, (and this list is a long one):
2 pounds of ground sirloin
2 envelopes of taco seasoning
2 cans of drained diced tomatoes
1 cup of water
1 cup of cooked rice
1 can of chopped green chiles (or more if you want to amp up the heat)
2 packages of either cornbread or muffin mix (but between you and I, let's stick with the cornbread)
1 can of drained whole kernel corn
 1 cup of sour cream
2 cups of corn chips (Fritos to be exact)
2 cups of Mexican cheese blend
1 can of drained and sliced olives
Shredded lettuce, chopped tomatoes, and onions (optional)
Because there are so many ingredients, the steps must be timed out so nothing gets over or undercooked. For starters, while the oven is heating up to 400-degrees, start cooking your beef for 8-10 minutes, or until well done, over medium heat, breaking the meat into crumbles.
Once that's done, strain your beef and put it back in the cooking pan to stir in taco seasoning, tomatoes, water, and green chiles.
While occasionally stirring the meat mixture, start preparing the cornbread. Directions are available on the back of the box. Stir in the corn with the cornbread mix, and then pour half of the batter in an a13x9 greased baking dish. One you would use for brownies.
Layer half of the beef mixture on top, along with all the sour cream, one cup of cheese, and half of the corn chips.
Pour the last half of the cornbread mix, the meat mixture, and the remaining corn chips, plus the olives.
Bake for 55-60 minutes uncovered, or until cornbread is cooked entirely through, then sprinkle the last of the cheese blend, and bake for 3-5 minutes until melted.
Remember, the last optional ingredient can be served with the final results if desired!
Our last groovy dish idea, the Vegan Asian Lettuce Wraps, caters to our non-meat eaters.
For many, plant-based products taste just as good as the real thing. And with a tasty Asian-inspired tang that salivates the tongue, these crisp leaf wrappings make for a light and nutritional dinner that'll fill you up without leaving you overly full. Because this is vegan friendly the ground beef used will strictly be meatless, and not one of the ground types mentioned in the beginning.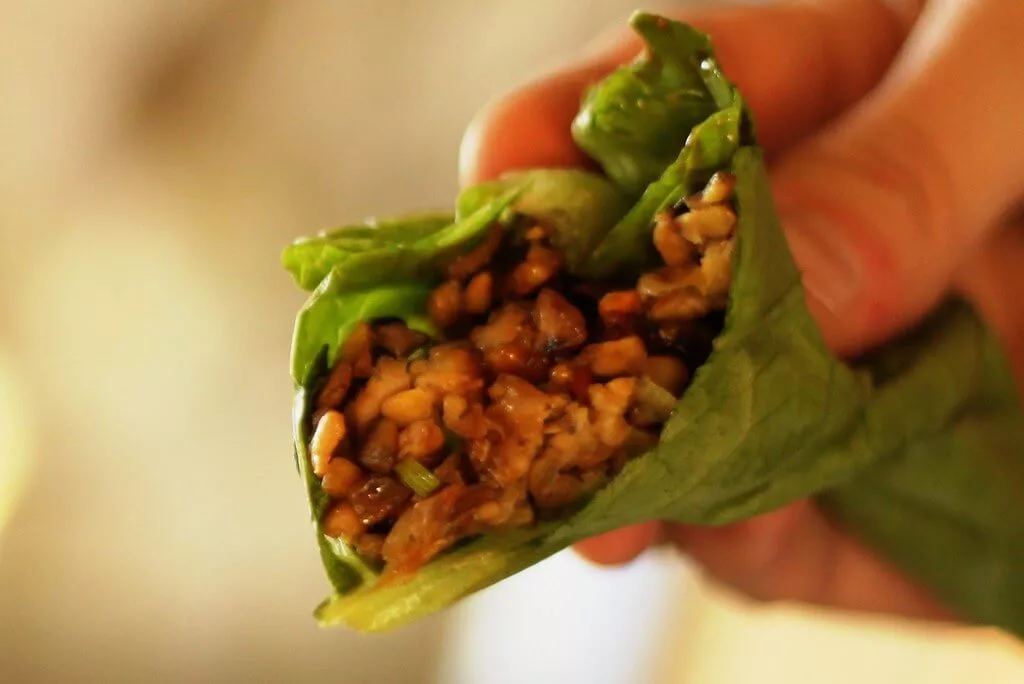 What you'll need:
3 tablespoons sesame olive oil
2 cloves of thinly sliced garlic
1 diced white onion
package of vegetarian ground beef
can of rinsed, drained, and chopped chestnuts
cup of clean and sliced shiitake mushrooms & frac,1/4 cup hoisin sauce
2 tablespoons soy sauce
1 teaspoon grated fish ginger
1 tablespoon hot sauce (preferably Siracha)
1 tablespoon rice wine vinegar
1 tablespoon fresh lime juice & 2 teaspoons kosher salt and black pepper
2 thinly sliced green onions
sesame seed 1 tablespoons
8 butter lettuce leaves
In a nonstick skillet over medium-high heat, begin with mixing the garlic and onion until soft. Add vegetarian beef and stir for 2 minutes, then include the chestnuts and mushrooms, stirring for 5 minutes. Mix together all the sauces – hoisin, soy, Sriracha, rice wine vinegar, etc. – plus the salt, and black pepper over medium-low heat, and simmer for 10 minutes.
Divide the mixture evenly amongst 8 lettuce leaves and serve with sesame seeds.
Happy Cooking!